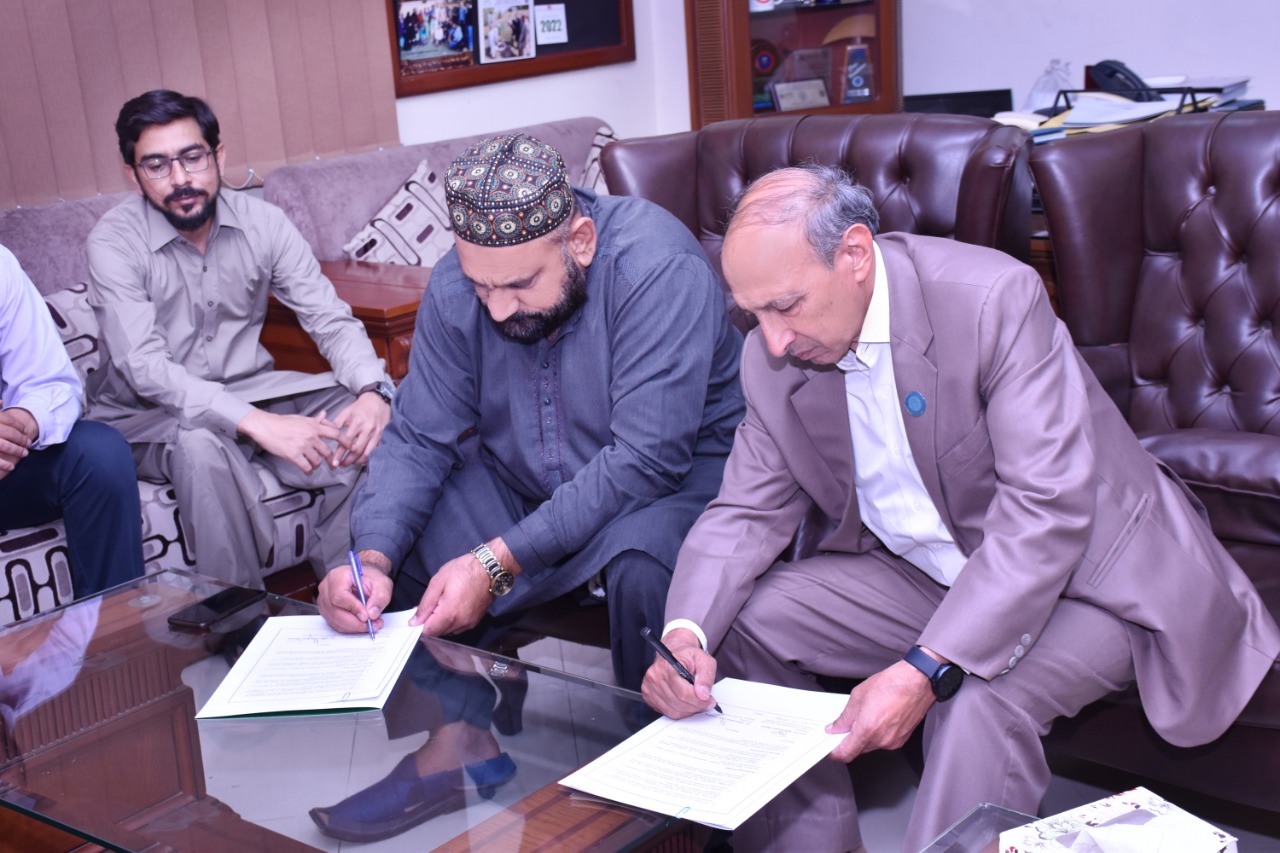 A Memorandum of Understanding (MoU) has been made between the College of Earth and Environmental Sciences (CEES), University of the Punjab, Lahore and Pakistan Nuclear Society (PNS) for Co-Operation and Reciprocal Membership Privileges between the two parties on 23rd May 2022. The ceremony was held at CEES Building in the vicinity of PU. The agreement was signed by Prof. Dr. Sajid Rashid Bhatti, Principal CEES and Mr. Waqar Ahmad Butt, Executive Member PNS (on behalf of Dr. Muhammad Tahir Khaleeq, President PNS who couldn't join the event due to unavoidable circumstances).
CEES is an academic and research institute under the auspices of University of the Punjab whose objectives are inter alia: the advancement of education and research facilities in earth and environmental sciences for technological development in the country. While PNS is mandated to undertake academic activities for education, public awareness and dissemination of information about modern technologies including those based on the broader discipline of applied and fundamental sciences.
The genesis of the MoU is that CEES and PNS enter into an agreement for Mutual Co-operation as under:
1.   The Parties will keep each other informed of their upcoming programmes and activities and assist in reaching out to their respective membership for participation.
2.   Each Party will encourage its members to participate in the development of educational material, contribution of articles and delivering of lectures, if invited by the designated coordinator of the other Party.
3.   The Parties will provide links to each other's websites on their respective home pages.
4.   Both the Parties agree to extend reciprocal membership privileges to individual members to participate and submit papers to the conferences/ symposia/ workshops.