Hike of PNS Members along Trail 5 on Sunday 24 October 2021
Pakistan is blessed with a land mass that stretches from the mountain peaks of Karakorum to the shores of Arabian sea. In between, there are glaciers, forests, lush green valleys, lakes, rivers, agricultural lands, as well as deserts. The Margalla Hills in Potohar plateau provide a scenic backdrop of the well-planned city of Islamabad. These hills are a part of the national park, which is protected as a pristine nature reserve. The birds, animals, trees, bushes and water streams are part of a mesmerizing ecosystem that enchants all visitors who find time to explore its network of trekking paths.
What better place to have a social get-together than this serene environ of natural beauty. The members of Pakistan Nuclear Society living in Rawalpindi and Islamabad were provided a chance to meet each other along with families and take a relatively light hike of about 6 km along trail 5 on 24th Oct. 2021. The event was planned much earlier with the understanding that October will be the best time for hiking. On the chosen day, the sky was overcast and there was a distinct chill in the air. But the physical exertion and the excitement of meeting friends created quite a warm atmosphere in the green area, where refreshments were served along with black tea prepared on-spot.  Matters related to academic activities of PNS were also discussed on thisoccasion. The participants numbering more than 60thoroughly enjoyed this hike-cum-picnic event, thanks to the meticulous arrangements made by the Executive Council Member, Mr. Zahid Hussain.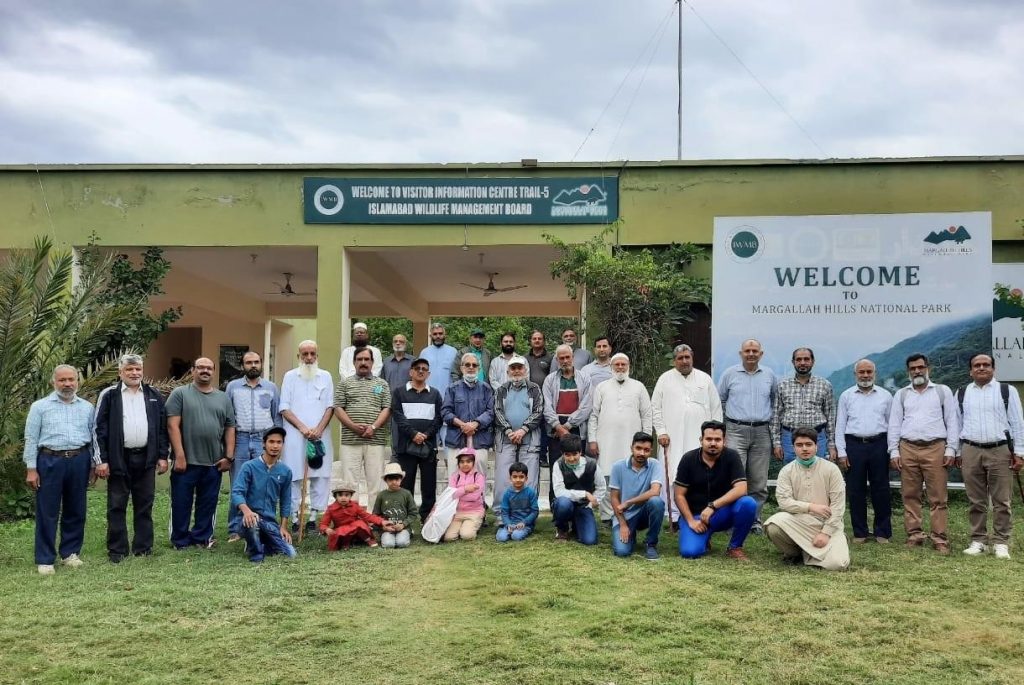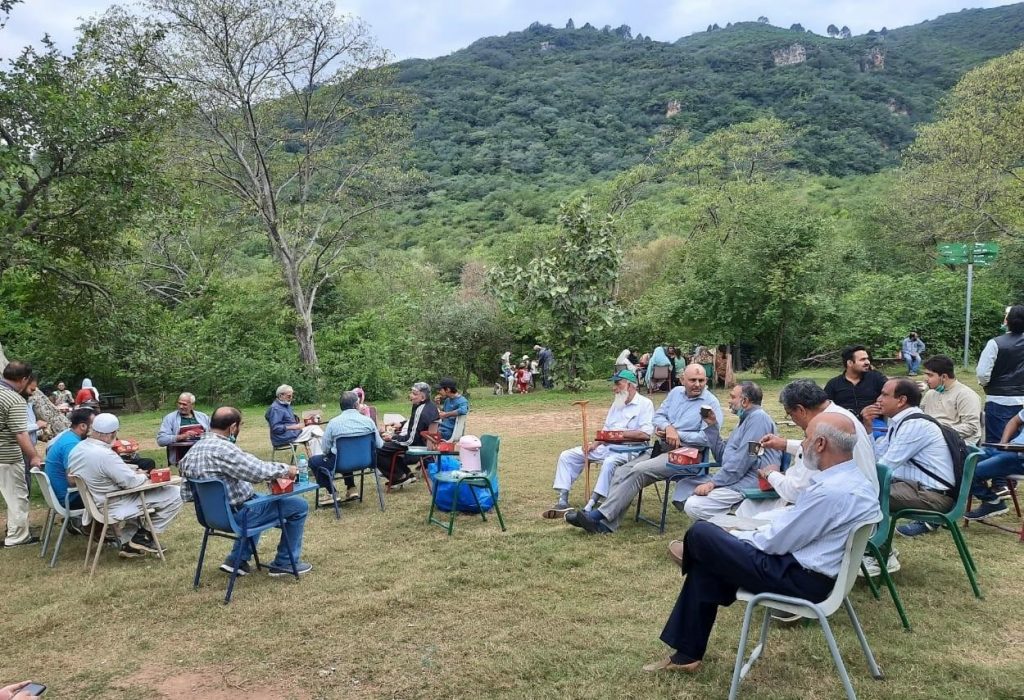 Hike cum Family Picnic of PNS Members on Sunday 28 February 2021
Margalla Hills Islamabad
The Magalla Hills beckoned nature loving PNS members at the onset of Spring and many joined for the hike with families. After light showers two days ago, the foliage along trail 5 was glistening in the bright sunshine and merrily swinging in cool breeze. The party spent about 90 minutes in walking to and fro, along the pristine track with gentle climbs, up to the first spring. After returning to the starting point, light refreshments were served and the participants helped themselves with the tea prepared on-the-spot, while observing Corona SOPs. The icing on the cake was 'gup shup' in open air. This PNS event was a treat for 'the body, the mind and the soul'
Amid the breathtaking beauty of Margalla Hills on the glorious sunny Sunday of 17 January 2021, the PNS members hiked on a 2 km stretch of track on trail number 5. The breakfast comprised of most delicious traditional cuisine prepared by PNS Executive Members, Syed Zahid Hussain and Mr. Waqar Ahmad Butt.