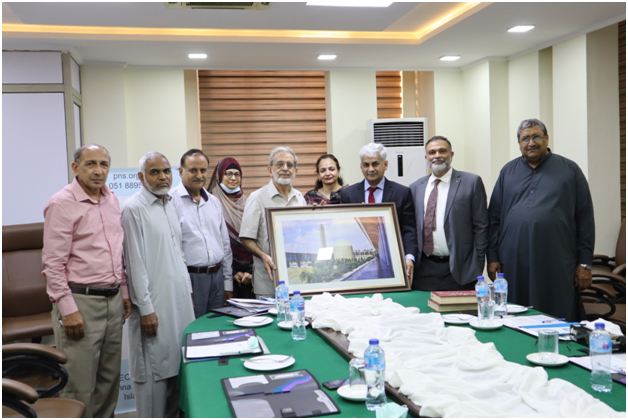 PNS organized and hosted an event of Exchange of Gifts to nurture and cement existing ties between PNS & PINSTECH. The event was held on 5th October, 2021 at PNS Secretariat, PAEC Rest house
President PNS and all Council members welcomed the distinguished Director General PINSTECH on his arrival to PNS office. The event started with exchange of pleasantries by both sides followed by a simple ceremony of exchange of gifts in which DG PINSTECH handed over the framed picture of PINSTECH to President PNS and who afterwards gifted two translated copies of book "One Hundred Reasons to be a Scientist" in Urdu language.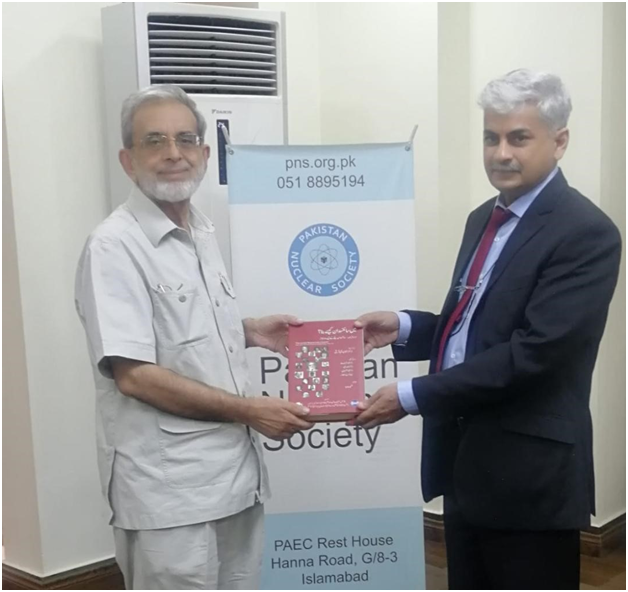 President acknowledged the role of PINSTECH in promoting & supporting the cause of PNS and thanked DG PINSTECH for extending priceless framed picture. The President also shared key improvements like regular working of PNS office and some other traditions that have been introduced & set by current PNS Council.
DG PINSTECH appreciated PNS Council for their voluntary services and contribution for the nuclear community. DG also appreciated the new improved and dynamic look of PNS website and renewed offer of PINSTECH for continued patronage and support to PNS activities.