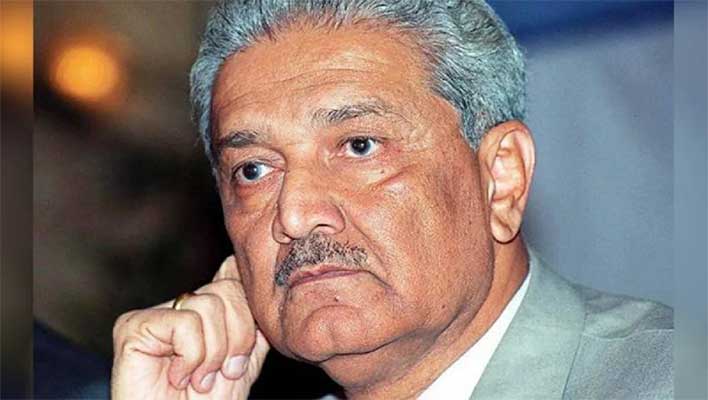 The nation is mourning the loss of an iconic figure of Pakistan's nuclear weapons programme, Dr. Abdul Qadeer Khan, who passed away at age 85 in the early hours of Sunday 10th Oct. 2021 after a prolonged illness. He was buried with State honours in a graveyard in Islamabad. Dr. Qadeer Khan made critical contributions in the national venture of acquiring nuclear deterrence capability, which involved thousands of scientists and engineers spread across 25 establishments. The upending of India's show of nuclear capacity in 1998 was made possible with his passionate pursuit of uranium enrichment segment in A. Q. Khan research laboratories, in support of the over arching nuclear programme  led by Pakistan Atomic Energy Commission (PAEC). A befitting response was given to India's Deputy Prime Minister's claim after Indian nuclear tests of May 1998 that, "By testing we have called Pakistan's bluff", in the form of six nuclear detonations in the same month in test tunnels, built by PAEC several years earlier.
Apart from his exceptional competence as manager of a sensitive project, he will be remembered through several other facets of his personality also, which included: intense desire and measures taken to see Pakistan's progress in various technological fields, such as metallurgy and vacuum technology; establishment of educational institutions, providing best possible facilities to his coworkers, interest in literature and patronage of literary figures as well as journalists; affiliation with Muslim heritage and efforts for resurgence of scholarship in Muslim world; last but not the least an avid love for animals.
Personally, he was soft spoken, humble in attitude, respectful and caring, hardworking and dedicated. He courageously faced the onslaught of large-scale nefarious propaganda directed at him and Pakistan's nuclear programme. PNS joins the Government of Pakistan in observing a day of mourning for the loss of a true patriot.